Meet Our Tennis Professionals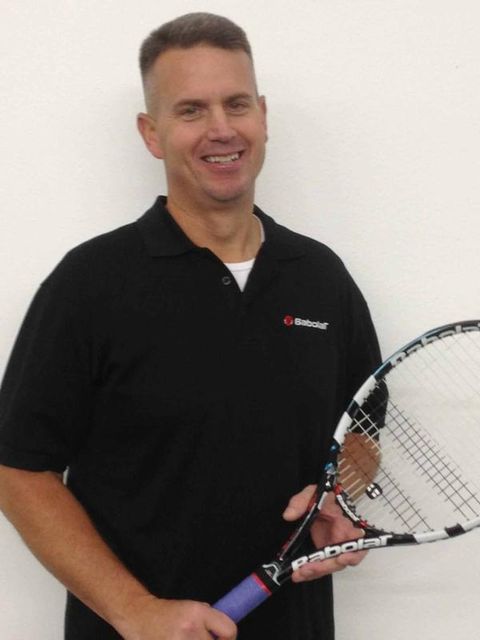 Jim Kaser, Head Tennis Professional
• Taught tennis locally for over 30 years
• Coached boys' and girls' high school tennis for over 13 years
• 1982 - 1986 Varsity Tennis at the University of Toledo
• Graduate of the University of Toledo with a Bachelor's Degree in Elementary Education
• Master's Degree in Elementary Education from Marygrove College
• Multiple Men's City Doubles Championships
• Multiple Mixed Doubles City Championships
• 2002 USTA National 35 Men's Clay Court Doubles gold ball winner/Champion
• 2008 Category II National 35 Men's Doubles Champion
• 2013 - 2014 Bowling Green State University Assistant Women's Tennis Coach
• 2015 USTA National 40 Men's Indoor Hard Court Doubles bronze ball winner/ 3rd place
• 2015 USTA National 45 Men's Indoor Hard Court Doubles bronze ball winner/ 3rd place
I feel I've been blessed to have had the opportunity to play and learn the game of doubles from some of the best players in the history of Toledo tennis. I still have a passion to play, learn and teach the game. Jim is married to his wife, Dawn. They have 2 sons and a daughter-in-law.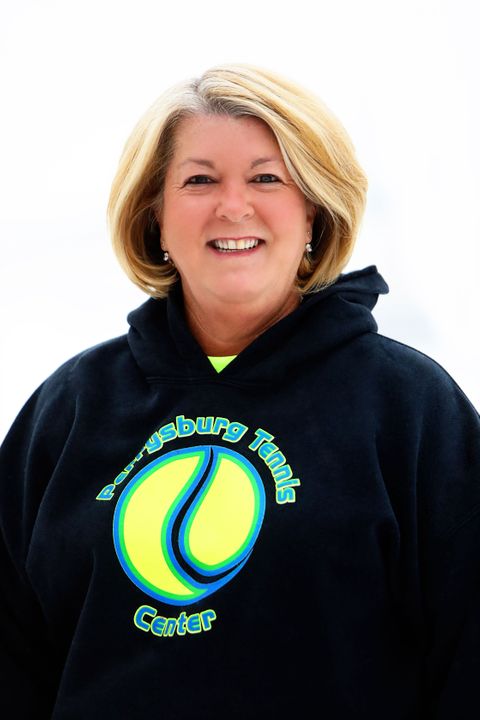 Mary Kay Minder
Mary Kay Minder began her love of tennis at the age of 13. She played high school tennis at St Ursula, and then continued her tennis career by playing D-1 college tennis at the University of Toledo.
With over 30 years of teaching under her belt, Mary Kay has taught at various clubs in the area. She has worked with tennis players of all ages, from the youngest to adults at all levels.
She brings to PTC many years of teaching and Management skills.
She has been coaching at her Alma Mater, St Ursula, where her teams have enjoyed great success, always ending at the top of their league. Mary Kay has been named "Coach of the Year" for the Toledo City League several times. She is well loved and respected by all who know her. Mary Kay and her husband, Randy, have 2 daughters Lauren and Sarah.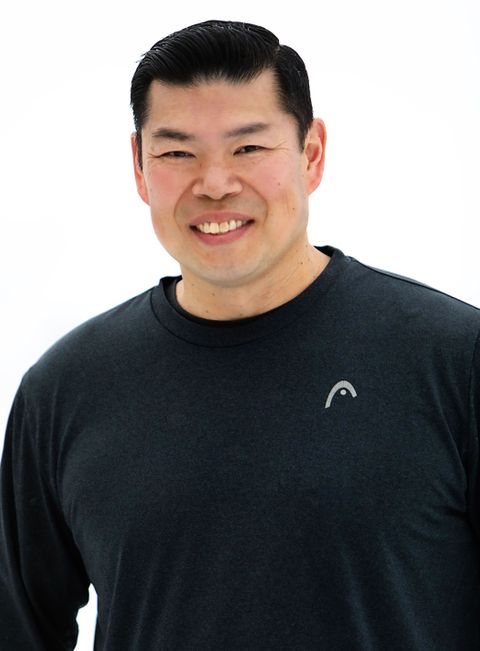 Jim Hwang
Jim has been teaching tennis for over 15 years. He has worked with people of all ages and levels, including juniors from beginning to nationally ranked. Prior to coming to Perrysburg Tennis Center, Jim worked in Chicago at Five Seasons Sports Club. During this time, he held the positions of Director of Junior Tennis and Interim Director of Tennis.
Jim has also gained experience as Head Tennis Pro at Armonk Tennis Club and as the Director of Junior Programs at Westchester Indoor Tennis Club in New York, and as a Player Development Coach through the USTA in Northern California. Jim has played in national and satellite/future level tournaments. He is certified by the USPTA with a Pro 1 rating.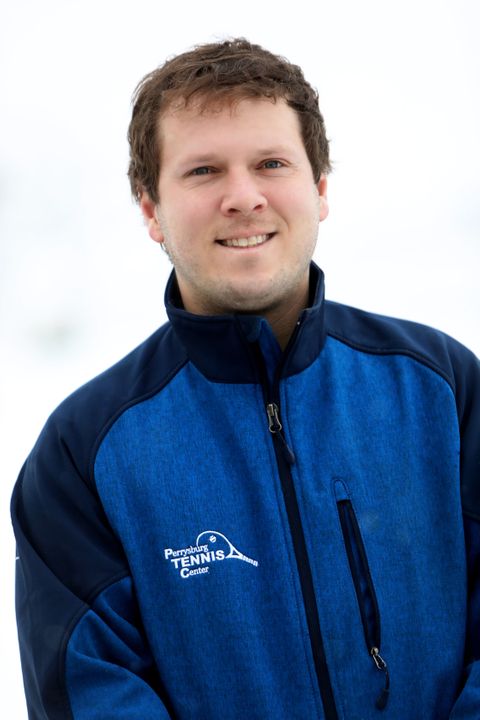 Brian Meyer
Brian Meyer grew up in Perrysburg, Ohio, and has spent a majority of his life in the Toledo area. Though he was introduced to tennis at a very young age, he spent most of his childhood on a baseball field rather than a tennis court. It was not until the summer before his enrollment at St. John's Jesuit High School that he gave up baseball and began to focus on playing competitive tennis. While at St. John's, he played varsity all four years, was a 3 time district qualifier in doubles (district champion 2006), qualified for the state doubles tournament in 2006 and 2007 (3rd place finish 2006), and was named first team all state in 2006 and second team all state in 2007. Brian was also the recipient of the John P. Harlow Sportsmanship Award at 2006 OTCA tournament.
After studying education at Bowling Green State University, Brian spent six months enjoying his life in the beautiful city of Boulder, Colorado. It was his time spent in Boulder that inspired him to pursue a life on the tennis court in the form of teaching. Upon his arrival back to Toledo in 2010, he earned his teaching certification from the USPTA and spent the next several years working as a teaching pro at Shadow Valley Tennis, Laurel Hill Tennis, Inverness Country Club and as an assistant coach for the high school tennis teams at St. Johns Jesuit, Maumee Valley Country Day School, and Anthony Wayne. He has also spent time participating in a number of "10 and Under" tennis workshops and has worked in programs coordinated by the NWOTA and YMCA in order to further develop his skills in youth tennis.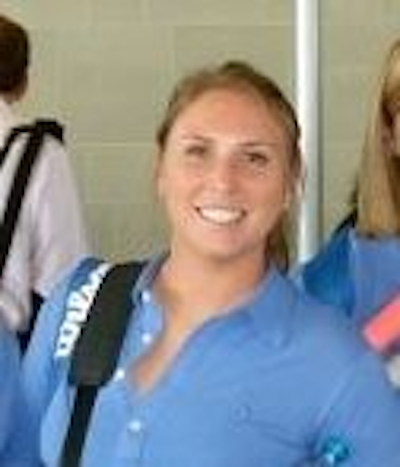 Nadia Zoubareva
Nadia began playing tennis at eight years-old in Chicago, IL where she was coached by her father. She played Midwest, National and Future Level Tournaments throughout her junior career. She attended Lake Forest High School and was a three-year Conference and Sectional Champion and State Finalist in first doubles her senior year. From there, she went on to play both singles and doubles for The University of Toledo on a full-scholarship from 2007-2011. She received numerous awards including MVP, Most improved and MAC Player of the Week during her time there. Nadia's coaching experience began at 15 years-old at Northmoor Country Club in Chicago where she taught at for 4 consecutive summers. She also, spent two summers developing both juniors and adults at an International Tennis Camp in Philadelphia.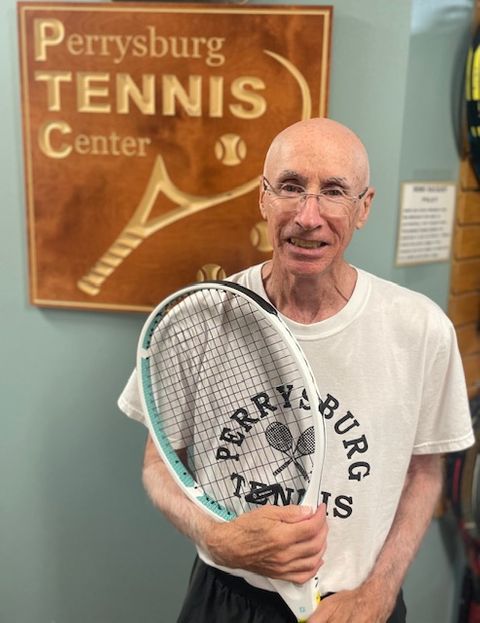 Dan Klein
Dan joined the PTC teaching staff in December of 2019. He has played the sport for more than 50 years, beginning with USTA events in Northeast Ohio where he was ranked in the top 15 men. He played 4 years for John Carroll University in Cleveland while earning his B.A. in Economics. He then went on to get his M.S. in Economics and his Ph.D in Finance. Dan taught at BGSU for 26 years, retiring in 2015. He has played USTA events and leagues for 30 years in Northwest Ohio. In 2015 he became Assistant Coach for the Perrysburg High School Girls Tennis Team, and continued through the 2019 season. During those 5 years the Girls Varsity Tennis team won the NLL each year, finished 4th in the State in 2016, 3rd in 2018, with several players earning the right to represent PHS in the state individual singles and doubles tournament during that time. In addition to coaching, Dan has had the great pleasure of hitting with several of the best juniors in the area, in particular some of the girls, many of whom went on to play collegiate tennis. Dan thoroughly enjoys playing the sport of tennis, as well as instructing/coaching juniors and adults.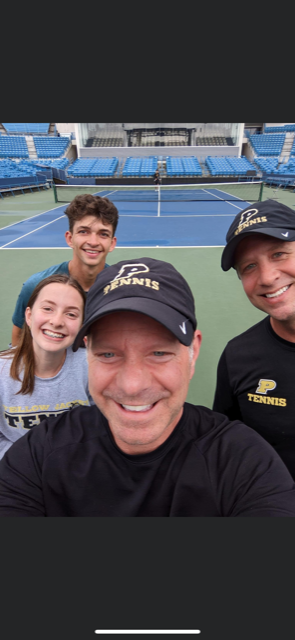 Patrick Giammarco
Patrick is a USPTA Certified Tennis Instructor and Head Tennis Coach for the Boys Perrysburg High School Team. As a USTA official, you may also see him around the Midwest officiating tournaments.
He earned Tennis Serve Specialist and Technique & Match Analyst certifications allowing him to use the latest technology to analyze a player's serve, strokes, and match play through video technique analysis. Patrick also holds certification as a Pro Level 3 tennis match charting expert.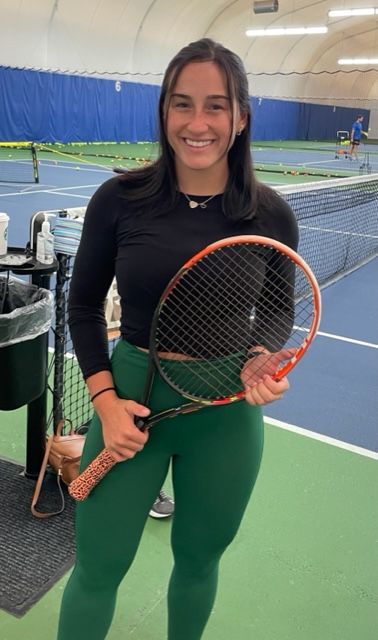 Kailyn Szmania
Kailyn has been teaching tennis for over three years at PTC. Kailyn found her love for tennis when she started playing at PTC when the club first opened. She grew up being taught by Jim Kaser, Brian Meyer, Mary Kay Minder, and other great tennis professionals that were brought in by PTC. She played varsity singles throughout her high school career and found a passion in working with kids.
Kailyn obtained a Bachelor's degree in nursing at Bowling Green State University and is now working as a Registered Nurse in the Neonatal Intensive Care unit at Toledo Hospital. Her sweet escape is being surrounded by kids that share a passion for tennis.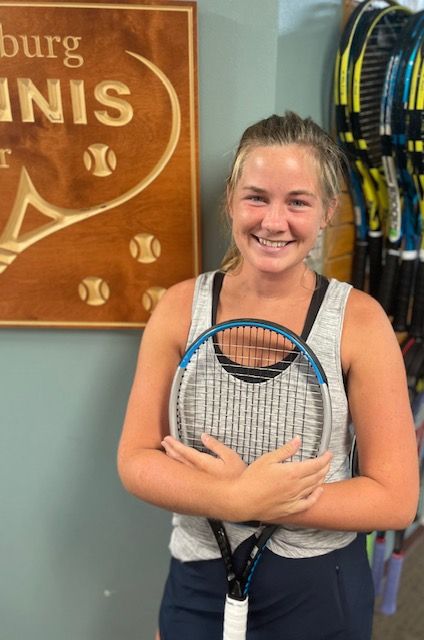 Gemma Smith
Gemma has been teaching with PTC since late fall of 2019. She originally picked up tennis around the age of ten as a fun summer activity while up in northern Michigan where she is from. She soon found USTA tournaments and competed all over the Midwest for several years. She represented NWO 5 years at Team Cup and qualified 4 times for the Midwest Closed. Gemma was also proud to play for Perrysburg High School where she helped her team to win 4 NLL Championships and place 3rd in state as a team. Additionally, she won 2 district championships and was runner up one year, qualifying for the State tournament 3 times. Gemma is now in her 3rd year as the assistant coach for Anthony Wayne girls tennis team, which in 2021 won their first NLL Championship in over ten years. Gemma has a passion for the game and is out hitting on the tennis court any chance she gets.