Welcome to Toledo's premier tennis facility
Join Today and Take Advantage of Our Seasonal Membership Promotion!
$100* Adult Winter Membership
$200* Family Winter Membership
This special promotion is available to new members only. Current and past members are not eligible.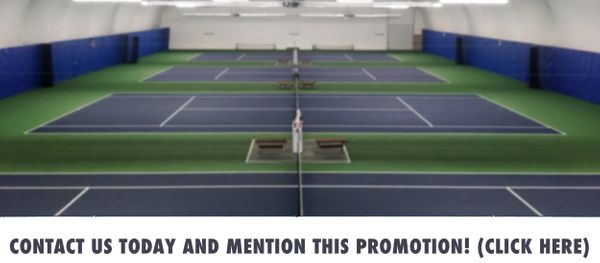 NEW MEMBER PROMOTION
Now is the time to take advantage of a great introductory membership rate at the Toledo area's premier tennis facility.
Need more reasons to join?
Convenient location - near Levis Commons
Friendly members and staff
8 Indoor and 8 outdoor courts
Many programs and mixers for adults and juniors
Private lessons
Membership Details
This membership is from September 1st-April 30th
Members may join in-house leagues and rent indoor courts
Members may participate in lessons and drills at $3 off the regular price
Members may participate on a club sponsored USTA league team
*does not include sales tax