Adult Tennis 101, 102 & 103
This program is for beginners, and people returning to tennis after a long break. Each 4 week session is a combination of instruction, practice and play with emphasis on the fun of tennis! Classes are divided by skill: Tennis 101 stresses basic skills, Tennis 102 and 103 combine review, instruction, and match play.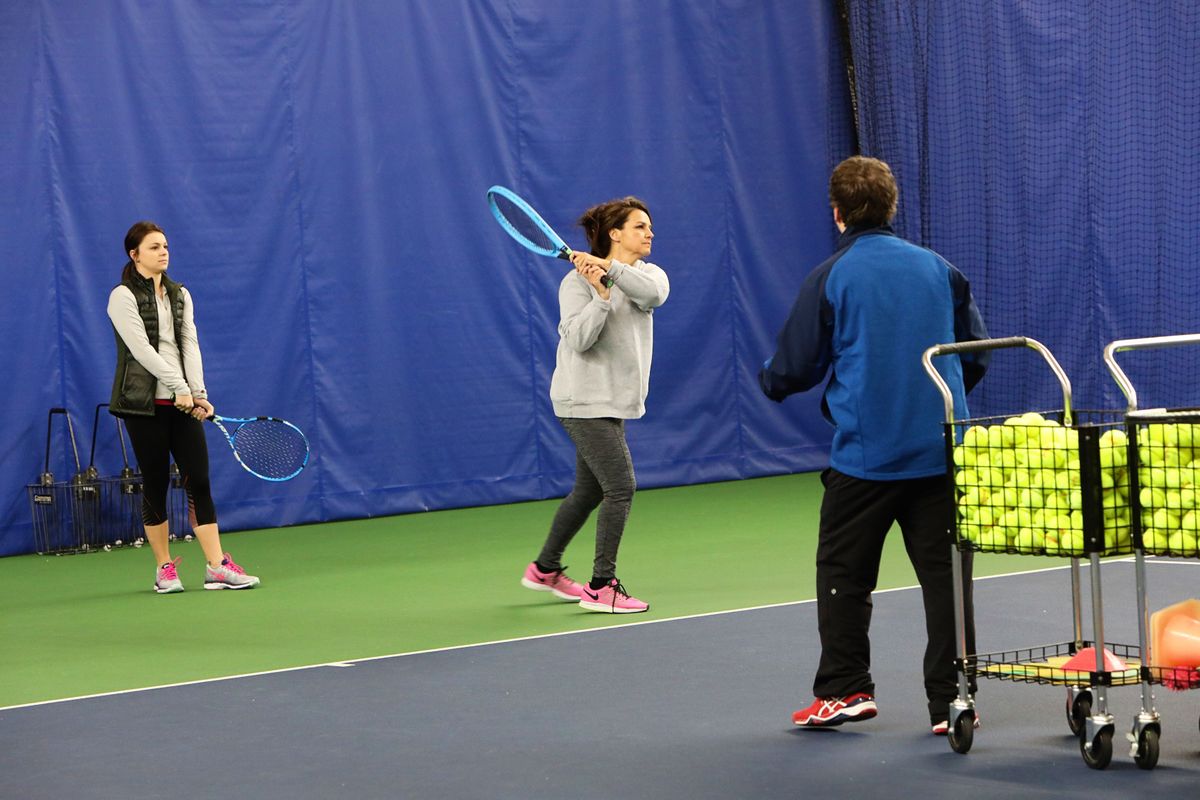 Classes are forming now. Give us a call, and we can put you in an appropriate class. If you do not have your own tennis racquet, we will provide you with a racquet to use during class time.
COURT TIME
Practice is an essential part of learning the game of tennis. Adults that sign up for a 4 week session will be permitted to rent court time each week. The ball machine can also be rented. Please call us for details and pricing.
SESSION PRICING
$90 for a 4 week session.
CURRENT SESSIONS NOW FORMING
Please call the club at 419-873-6123 to sign up. If these times do not work we can help form additional groups.